Congratulations!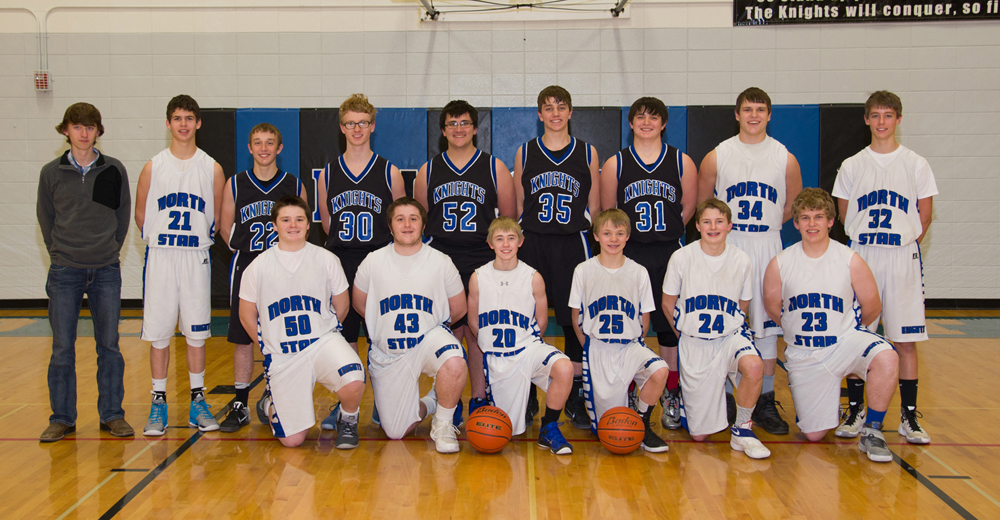 The boys basketball team wrapped up their season in the consolation game on Saturday. They placed fourth in the tournament and had a great season.
Good job boys!
Upcoming Events
Northern C Divisional Basketball Tourney in Great Falls on February 22-25.
Wed., Feb. 22nd, Girls BB against Winnett-Grass Range at 8:00 a.m.

Announcements
Thurs., Feb. 23rd, Mid-Quarter.
2017 Northern C Divisionals
Girls Bracket
Boys Bracket
Other Information
Trustees May File for Election
Environmental Assessment for Quality Schools Grant
4 Day School Week Information
Q & A Document+
OPI Study of 4-Day



MISSION STATEMENT
North Star Schools is dedicated to providing the youth of our community with a safe and stable learning environment. Students attending our schools will develop individuality, integrity, respect and a strong work ethic. Our graduates will be leaders in their communities who show generosity toward others and a thirst for knowledge.